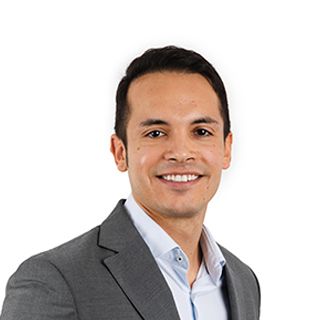 Ricardo del VALLE
Senior Innovation Consultant
,
Bax and Company
Spain
Biography
Ricardo Del Valle joined Bax & Company in January 2018. Later that year, he also became part of the team that coordinates the European Lightweight Cluster Alliance (ELCA).
After completing his B.Sc. in Chemical Engineering in 2011 (Universitat de Barcelona), he started working in a research centre specialised in the design and optimisation of processes and materials where he was involved in different stages of varied R&D projects from public and private funding. During this time, he completed his M. Sc. in Energy Engineering in 2013 (Universitat Politécnica de Catalunya) and later defended his PhD dissertation over Materials Science & Engineering in February 2016 (Universitat de Barcelona). During this period he published more than 20 scientific articles.
After his PhD, he joined the R&D department of a metallurgical company specialized in steel and specialty alloys where he participated in the development of materials and technology before joining Bax & Company.
About Bax & Company
Bax & Company is a leading European innovation consultancy. We help corporate directors, entrepreneurs and policymakers to create, execute and manage cutting-edge science and technology-enabled initiatives that deliver substantial societal, environmental and economic impact.