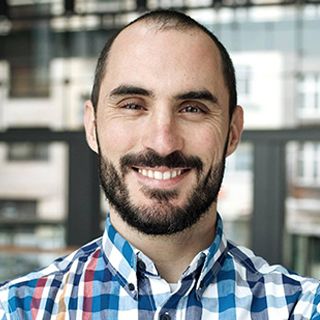 Nicolas DERRIEN
Co-founder & CEO
,
Continuum Group Aps
Denmark
Biography
Nicolas has been at the forefront of composites material transformation for the last five and half years, and is the co-founder and CEO of Continuum Holding ApS.

Previously founded several technology startups in the logistics and insurance space. In addition to Europe, has lived and worked in the US, South America, India and China. Holds a Masters of Business Administration in Corporate Finance and Investment Management from the Fisher College of Business, Ohio State University.
About Continuum
Continuum has developed the most advanced, only industrially-ready technology in the world to sustainably recycle wind blades and other composites into high-performing panel products for the built environment. This is done via a proven and sophisticated low energy, fully encapsulated process that results in an end product with 92% recycled content.

We are currently designing our first 36.000 ton factory together with the Port of Esbjerg, Denmark. When finished, it will be the first of its kind in the world. Furthermore, we are already planning a second facility in the UK.

Backed by Climentum Capital and other leading investors, we work with some of the foremost companies and associations across Europe, and have received multiple awards for our accomplishments to date.