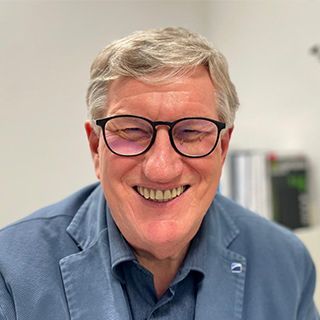 Maurizio BERNINI
Product manager additive manufacturing and new technologies
,
CMS
Italy
Biography
I completed my Degree in Nuclear Engineering at the Politecnico di Milano. My mission began back in 1982 and today I help develop LFAM (Large Format Additive Manufacturing) and other new industrial technologies. A quick learner, I study technological innovations to grasp their main features, and this is what allows me to assist my clients.
What I can offer:
- Research into new materials and industrial transformation technologies.
- Implementation of road maps to develop processes and their introduction into production contexts.
- Player scouting and positioning on the market.
- Relations with Universities and Research Institutes.
- Business planning and reporting.
- Project coordination and client follow up.
- Implementation of marketing and communication strategies.
About me:
1982 → My first job was designing an industrial camera, based on a chip, predecessor of the current day cameras for mobile phones.
1992-1996 → I took part in the technical and sales development of one of the first CAD/CAM/CIM systems for the production and sale of furniture and furnishing accessories.
Since 2002 → I have been part of CMS' expansion into Composites.

Career:
CMS SpA (20+ years )
July 2019 - Current day : Additive manufacturing and new technologies Product Manager
April 2014 - July 2019 :Head of corporate development
June 2011 - March 2014 :Head of sales and marketing intelligence
September 2001 - June 2011 : Marketing Director
About CMS Advanced Materials Technology
CMS Advanced Materials Technology is a leader in the field of numerically controlled machining centers for advanced materials processing and large format additive manufacturing solutions. Substantial investiments in research and development have allowed the brand to always be on the forefront of cutting-edge design, with machines that ensure best-in-class performance in terms of accuracy, speed of execution, and reliability; meeting the needs of customers operating in the most demanding divisions. Since the early 2000's, CMS Advanced Materials Technology has established itself as a technology partner in areas of excellence such as aerospace, aviation, automotive, race boating, Formula 1, and the most advanced railway industry.