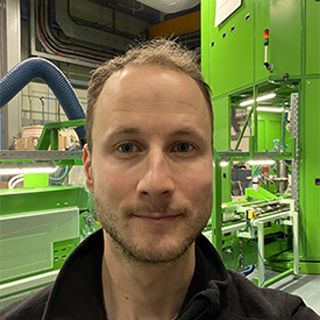 Lourens BLOK
Chief Technology Officer
,
Lineat Composites Limited
United Kingdom
Biography :
Dr. Lourens Blok has a background in aerospace engineering and computational mechanics, with over 10 years of hands-on working experience with composite materials. He started his composite career with the manufacture of custom carbon fibre wheels and later worked on novel composite crashworthiness concepts within BMW Group. Seeing manufacturing as key composite challenged, he obtained his PhD on additive manufacturing of aligned fibre thermoplastic composites and has had active roles in several academic/industry collaboration projects, including the award-winning Phoenix lighter-than-air aircraft UAV IUK project. He co-founded Lineat Composites in 2020 after an in-depth market research phase, identifying aligned fibre technology as solution to major sustainability and cost challenges of fibre reinforced materials.
About Lineat :
Lineat Composites is an advanced cleantech manufacturing start-up based in Bristol (UK). It uses its patented Aligned Formable Fibre Technology (AFFT) to produce next generation advanced carbon fibre composites, solving key problems related to cost, productivity and sustainability. The process turns low value chopped fibres into a new highly aligned fibre material that can compete with continuous fibre performance, closing the loop for technical carbon fibre re-use and bringing unique forming advantages for faster and more complex part manufacturing.