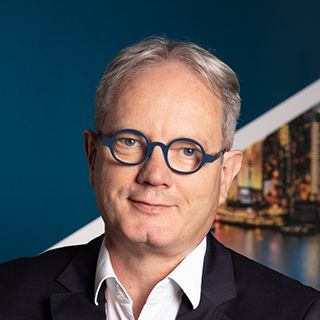 Jean-Paul MOULIN
Material Science Director
,
ARKEMA
France
Biography
Since 2019, Jean-Paul Moulin is material science director in R&D department at Arkema headquarters in Colombes, France. He drives and supervises the developments of high-performance polymers for composites thermoplastic applications especially in areas of new mobility and energy.
He started his career as research engineer for polymer applications in Elf Atochem in 1990 and then joined Plastic Omnium company in 1995 where he held various positions as research & innovation director, product line director and digital manufacturing director in the automotive exterior division.
Jean-Paul MOULIN is graduated in Polymer Engineering from INSA Strasbourg. He's got a specialized degree in Composites and Macromolecular Materials from INSA Lyon.
About Arkema
Arkema is a leader in Specialty Materials, operates in some 55 countries with 20,200 employees worldwide. With its unique expertise in materials science, Arkema shapes materials to meet the accelerating demand for innovative, sustainable materials driven by the challenges of new energies, new technologies, resource scarcity, mobility and growing urbanization. The Group is structured into 3 complementary, resilient and highly innovative segments dedicated to Specialty Materials -Adhesive Solutions, Advanced Materials, and Coating Solutions- accounting for some 85.5% of Group sales in 2021, and a well-positioned and competitive Intermediates segment.