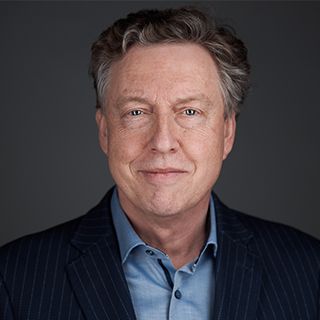 Jan ROOS
Director Energy Transition & Sustainable Development
,
Teijin Aramid
Netherlands
Biography :
Jan Roos was appointed as a Director for Energy Transition and Sustainable Development in April 2020 after being Chief Technology Officer and Research and Technology Director at Teijin Aramid. He holds a Ph.D. in Chemical Engineering (Dr. Ir./M.Sc. Engineering) from the University of Twente in the Netherlands, where he studied chemical reactor engineering and catalysis. Jan has always been fascinated with the relationship between modern human-made technology and ecology.
About Teijin Aramid :
At Teijin Aramid, everything we do is guided by our ambition to shape a better future for generations to come. Day after day, we move forward, continuously improving our processes, our technology and ourselves. As market leaders, we drive progress through collaboration and set new standards for high performance. We connect with our customers at every level, wherever they are in the world. Because we believe that, together, we can be something bigger. Together, we can challenge conformity.
From automotive and oil & gas, to civil engineering, ballistic protection and beyond, our products are empowering excellence in diverse markets and applications around the globe. By enabling lighter, stronger and more resistant materials. And by taking durability, protection and efficiency to new levels. Whether you choose Twaron®, Teijinconex®, or Technora®, our high-performance materials are an enduring guarantee of reliability.