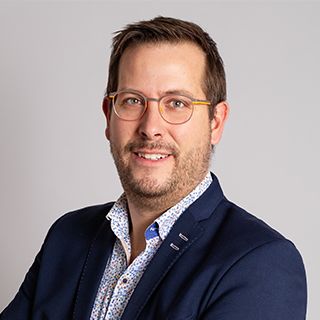 Hermann PRECHOUX
Biography :
Hermann holds a business degree in International Industrial Commerce, and has extensive experience in promoting technological solutions, products and services, working as a Business Developer, Key Account Manager and Export Manager in small, mid-market and international companies.
With a keen interest in new and disruptive technologies, he leapt at the chance to join Distran, engineering advanced technology products, where he's currently driving the French branch, to develop Distran's activities in France.
Hermann's also a pretty decent golfer.
About Distran :
Distran's mission is to make industrial plants safer and reduce their environmental footprint through the use of sound sensing technology. Workers use their ears every day, to assess machinery conditions. Traditional acoustic sensors have long been used for that purpose but are limited by the ambient sounds within typical industrial environments. Phased-array sensors developed by Distran overcome this limitation by spatially filtering the sounds. It is now possible to locate defects, such as gas or vacuum leaks, while remaining at a safe distance.
Within the Composite manufacturing industry, the Distran ultrasound imaging technology enable pinpointing and real-time visualization of vacuum leaks from several meters. With such camera, anyone can pinpoint vacuum leaks 10x faster than before, which greatly improves the process efficiency. Finding leaks before treatment also guarantees a higher final product quality and a drastic reduction of the additional repair time.