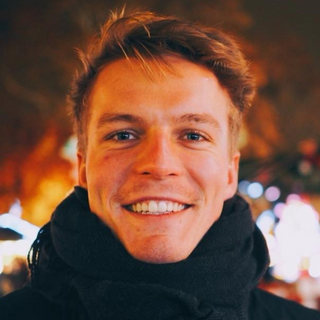 Friedrich TOEPFER
Research Associate
,
TECHNISCHE UNIVERSITÄT DRESDEN, ILK
Germany
Biography :
I am Friedrich Toepfer, a 27 years old Researcher at the Institute of Lightweight and Polymer Technology Dresden, where I got my diploma in 2021. During my studies, I have been working as a research assistant at the Fraunhofer Institute and developed a tool for the production of CFRP bike rims at thyssenkrupp Carbon Components GmbH during my internship. I also studied at the INSA Lyon for 10 months within the Erasmus exchange program in 2017/2018.
I have been involved in several projects at the Rolls-Royce University Technology Center Dresden Lightweight Structures and Materials and Robust Design. In the project PEP4.0, I have been working on a digital linked development process for a hybrid metal-composite jet engine structure. My main areas of work range from multi-scale modelling and system integration to virtual-physical validation, data analysis, data correlation and methodology development.
About The Institute of Lightweight Engineering and Polymer Technology (ILK) :
The Institute of Lightweight Engineering and Polymer Technology (ILK) consists of approximately 240 staff members who teach, develop and conduct research in modern lightweight engineering, demonstrating extraordinary commitment and dedication.
Our research spectrum ranges from fundamental and application-oriented research to a concrete innovation development for our industry partners. Work at the ILK is shaped by the Dresden model of "function-integrative system lightweight engineering in multi-material design" and is based on a cross-materials and cross-product approach. In the development of new concepts, processes and products, our scientists consider the entire development chain: material – construction – simulation – production – prototype testing – quality assurance – costs. Depending on the respective requirements, they include all classes of materials ranging from steel, aluminium, magnesium, titanium and plastic to ceramics, according to their property profile, as well as short fibre composites, continuous filament or textile reinforcement.