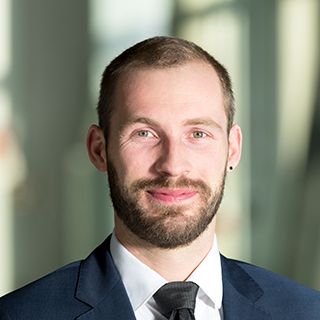 Frank MANIS
Group Leader
,
Fraunhofer IGCV
Germany
Biography :
Dr.-Ing. Frank Manis studied Mechanical Engineering at the Karlsruhe Insitute of technology (KIT) and did his PHD at the University of Munich (TUM). His thesis contributed to the thermal Recycling of CFRP through Pyrolysis and recycled fibre quality evaluation. Since 2013 he is working at the Fraunhofer IGCV and leading the Group Recycling of Composites.
About Fraunhofer :
Fraunhofer IGCV stands for application-driven research with focus on efficient engineering, networked production and smart multi-material solutions. The institute drives innovation on the level of manufacturing processes and material sciences, machines and process chains as well as factory and enterprise networks. Our unique selling proposition lies in interdisciplinary solutions from the fields of casting, composite, and processing technology.
In an effort to transfer knowledge from research and development into industrial applications, our almost 160 employees at our locations in Augsburg and Munich/Garching generate individual solutions for the German industry. As part of the Fraunhofer Group for Production – an association of production technology institutes – we support our partners with short-term, mid-term and long-term research projects. Thus, being a reliable partner for SMEs, large companies, and corporations we contribute to ensuring a sustainable competitive edge in Germany and Europe.