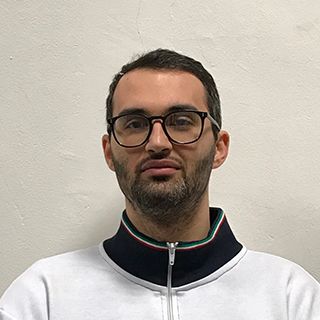 Francesco GAZZA
Material Specialist
,
Centro Ricerche Fiat S.C.p.A.
Italy
Biography :
Master's degree in Photochemistry and Molecular Materials, with applied Degree in Composite Materials, 2015
Currently working for the Materials and Sustainability Engineering (a department of the Fiat Research Center, subsidiary form Stellantis) as Material Specialist, specifically as coordinator for material testing for automotive applications.
Four years old expertise in the added-value plastic for multifunctional applications and on high strain rate plastic characterization supporting crashworthiness CAE analysis field, he is involved in the G+BOARD spearhead project with the aim of characterize new kind of graphene-filled plastic for applications in the automotive field.
About Centro Ricerche Fiat :
Centro Ricerche Fiat S.C.p.A. (CRF) was founded in 1976 as the Fiat Group's major source of expertise in innovation, research and development. It was established as a Società Consortile per Azioni, a consortium, whose shareholders are Group companies. CRF's objective is to use innovation as a strategic lever and to enhance the results of its work through the promotion, development and transfer of innovative content able to make products distinctive and competitive. It is therefore able to play an active role in the technological growth of the Fiat Group, its partners and the community in areas such as powertrain, in collaboration with FPT Powertain Technologies, vehicles and components, safe and environmentally-friendly mobility, telematics, new materials and relative technologies, mechatronics and optics, energy.