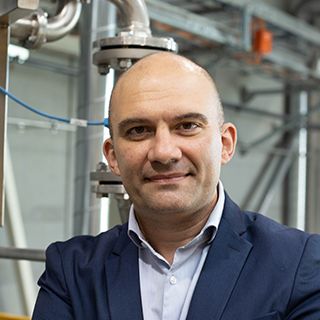 Fiorenzo LENZI
Global Product Manager - Composites
,
Von Roll Management AG
Switzerland
Biography
Fiorenzo Lenzi joined Von Roll as Global Product Manager for Composites in May 2019 and is based closed to Basel in Switzerland. He has 20 years of technology experience in the advanced composites industry and holds a PhD in Materials and Chemical Engineering from University of Naples. He has been working for many years on the development and application of multifunctional composite materials for Aerospace and Automotive application and he is author of more than 10 Patents in this field.
About Von Roll
Founded in 1823, Von Roll is one of the most traditional companies in Switzerland. In the course of the company's history, Von Roll has had to adapt several times to a changing market environment and has thus evolved from the largest Swiss steel and ironworks into a state-of-the-art industrial company that is helping to drive the energy transition.
Today, Von Roll is the global market leader for electrical insulation systems used in the largest wind turbines, develops high-performance technical materials for the next generation of batteries in the field of electromobility, and produces extremely durable lightweight components for the aircraft industry. With 14 locations worldwide and around 1,000 employees, the Group serves customers in more than 80 countries.