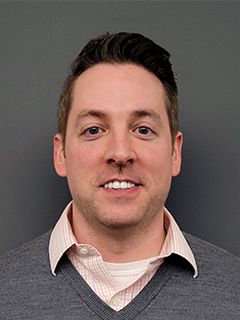 David KRUG
Senior Materials Scientist, Research & Development
,
Teijin Automotive Technologies
United States
Biography :
David Krug, Senior Materials Scientist in Teijin Automotive Technologies' Advanced Research and Development department, joined the company in 2013. In this role, Krug explores new materials and technologies to enhance the performance and sustainability of Teijin's composites for the automotive industry. He has over 15 years of experience in developing polymer and composite materials.
Krug has nine publications and nine patents with two more pending. He holds a B.S.E. in Materials Science and Engineering and an M.S. and Ph.D. in Macromolecular Science and Engineering, all from the University of Michigan.
About Teijin Automotive Technologies :
Teijin Automotive Technologies specializes in the development and production of advanced composite components – including carbon and glass fiber – for the global automotive and transportation industries and is an integral part of the Teijin Group of companies. The company is a worldwide leader in composite formulations with a focus on providing automakers with lightweight, durable products that enable design and packaging flexibility. Headquartered in Auburn Hills, Mich., USA, Teijin Automotive Technologies has 29 operations in 8 countries and employs more than 5,000 people. For more information, visit teijinautomotive.com.