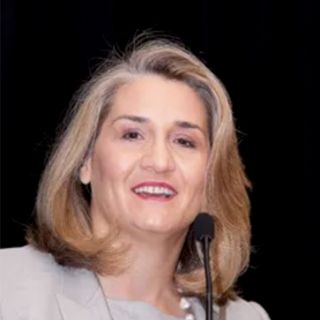 Cindy SQUIRES
President & CEO
,
American Composites Manufacturers Association
United States
Biography :
Cindy L. Squires, President & CEO of the American Composites Manufacturing Association since 2021. ACMA's vision is to make composites the sustainable material of preference. Previously, Ms. Squires was CEO of the International Wood Products Association, where she represented companies engaged in the import and use of hardwoods and softwoods. Ms. Squires is a cleared trade advisor to the U.S. Trade Representative and serves on the board of the American Boat and Yacht Council.
Prior to IWPA, Ms. Squires directed the regulatory, legal and trade programs for the recreational boating industry as the Chief Counsel of the National Marine Manufacturers Association (NMMA). Her previous positions included practicing environmental and administrative law, working as a legislative aide on a United States Senate Committee and representing a U.S. federal agency before Congress. She is a current member of Maryland and the District of Columbia bars.
ACMA :
ACMA is the unified voice of the composites industry, providing a seat at the table for distributors, suppliers and manufacturers of all sizes. In particular,
ACMA represents the complete North American supply chain for the fiber reinforced polymer ("FRP") composites industry. Some common examples of materials manufactured by our members include fiberglass and carbon fiber, although other types of fiber can be used. Our composite products are advanced materials that can be designed and manufactured for a vast array of applications. Composites are comprised of two or more inputs; a fiber and a matrix that surrounds the fiber.