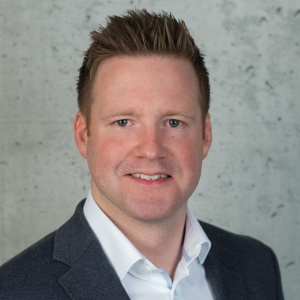 Christoph SCHNÖLL
Vice President of Technology
,
BODO MÖLLER CHEMIE GMBH
Germany
Biography :
Dr. Christoph Schnöll studied technical chemistry at the Technische Universität Wien and the University of North Carolina at Chapel Hill. He completed his PhD in 2020, specializing in the innovative area of polymer chemistry, focusing on acrylate, polyurethane, and epoxy materials. During the project lead of the FFG Fellowship CURRATEC at TU Wien, he participated in the research of new epoxy-based light-curing adhesive tapes and molding compounds, two of these developments led to patent applications. After his time in academia, he changed to the industry sector and since then is further strengthening the know-how and technology focused sales approach of the Bodo Möller Chemie Group. In October 2022 he took the global position as Vice President of Technology and focuses on the innovative markets of composite materials, adhesives and casting resins, finding the right product-solutions for demanding applications.
About Bodo Möller Chemie :
With 50 years of experience, Bodo Möller Chemie is the specialist in the application of special chemical products and technical distribution of formulated epoxy systems, as well as all existing adhesive solutions for many industries. With technical advice and training, we support our customers through know-how transfer in production and development. On request, we conduct customer-specific application tests in our laboratories and our Adhesive Competence Center. Bodo Möller Chemie is a global full-line supplier for future mobility and provides a wide range of high-performance products. E-mobility applications demand advanced performance encapsulants, gap fillers, adhesives and sealants. Thermally conductive materials optimize the heat management and ensure higher performance and extended lifetime of electrical and electronic components. Our adhesives, sealants, insulating resins encapsulants enhance the performance of motors, batteries, electrical control units, wiring harnesses, connectors, inverters, converters, sensors (ADAS), switches and EV-charging infrastructures. With our resin systems for wet and towpreg filament winding we offer reliable solutions for the production of hydrogen pressure vessels for the automotive and transportation industry.