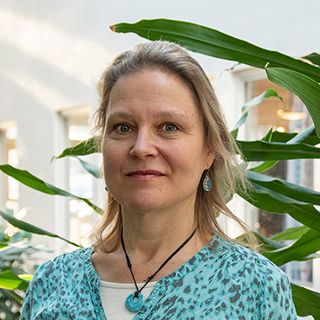 Cecilia RAMBERG
Director of LIGHTer
,
RISE
Sweden
Biography
Cecilia Ramberg is the Director of LIGHTer. LIGHTer is the Swedish Strategic Innovation Programme on lightweight solutions. It's an initiative financed during 12 years by the Swedish government to encourage the private sector, public sector, and academia to collaborate on finding sustainable solutions to global challenges and boosting Sweden's competitiveness. Our goal is to foster sustainable growth and competitive Swedish businesses, and to export Swedish innovations that help to achieve sustainability worldwide.
Lightweight technology is one of Sweden's industry powerhouses that is crucial for advancing circularity and sustainability. Our research and innovation agenda sets our long-term direction while enabling specific actions in the near term. Since its inception, LIGHTer has contributed to system transformations, global competitiveness, and ground-breaking research. We work both cross industrial sectors and multidisciplinary. The programme stimulates and coordinates effective collaboration models for the development of technologies, test environments and people, with a focus on lightweight.
About RISE
RISE Research Institutes of Sweden is Sweden's research institute and innovation partner. Through our international collaboration programmes with industry, academia and the public sector, we ensure the competitiveness of the Swedish business community on an international level and contribute to a sustainable society. Our 3000 employees engage in and support all types of innovation processes. RISE is an independent, State-owned research institute, which offers unique expertise and over 100 testbeds and demonstration environments for future-proof technologies, products and services.