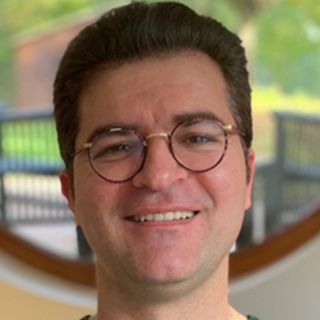 Amir BAHRAMI
Market Development & Technical Expert
,
Kuraray
Belgium
Amir Bahrami is in charge of market development and technical support for Kuraray's GENESTAR™ PA9T portfolio in EU. He got his PhD in Materials Science from UC Louvain in Belgium for his research on microstructure-mechanical property relationship in epoxy based composites fabricated via the resin transfer molding (RTM) process.
He started his industrial career in 2018 and his main fields of interest are applications of engineering polymer compounds and reinforced thermoplastic (RTP) composites in the automotive sector. He has experience of product and market development for automotive interior, exterior and powertrain, based on automotive styrenics and polyamides. Currently he contributes to the business development activities related to the applications of GENESTAR™ PA9T in structural composites.
Kuraray
Kuraray (https://kuraray.com) is a global speciality chemicals group based in Japan. Founded in 1926 it is one of the largest suppliers of polymers and synthetic microfibres and an international leader in the development and use of innovative high performance materials. Our globally more than 11.200 employees are located in 22 sites researching and manufacturing our leading global brands. Kuraray's global product portfolio includes chemical specialities, EVAL™ EVOH, activated carbon filters, thermoplastic elastomers, man-made fibres, man-made leather and dental products. Major brands are our Trosifol® PVB and SentryGlas® ionoplast interlayers used for laminated safety glass applications in the architectural, automotive and photovoltaic industries. Genestar™ (polyamide), Kuralon™ (polyvinyl alcohol fibre), Vectran™ (Polyaramid fibre), CENTAUR® (activated carbon) and Clearfil™ (dental composite) are brands used in numerous applications. You can find Kuraray literally everywhere in everyday life. Headquartered in the newly build TOKIWABASHI TOWER (Tokyo Torch) in Otemachi, Tokyo, and listed at the Tokyo stock exchange (3405) the company revenue in fiscal 2020 was $ 5.9 billion and some 4 % of revenue is invested into R&D.
In Europe its subsidiary Kuraray Europe GmbH (https://www.kuraray.eu) is Europe's leading producer of polyvinyl alcohol (KURARAY POVAL™/ EXCEVAL™) and polyvinyl butyral (Mowital®) and is headquartered in Hattersheim (near Frankfurt/Main) Germany.