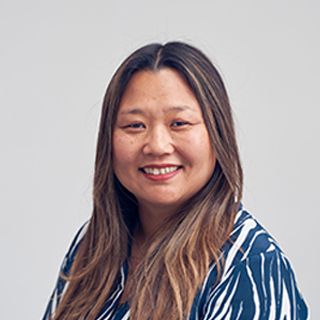 Alison GREEN
Head of Structures
,
Vertical Aerospace
United Kingdom
Biography :
I currently work at an electric vertical take off and landing vehicle (e-vtol) company called Vertical Aerospace as the Head of Structures responsible for development of the certification and prototype airframes. Prior to this I worked at Airbus starting in materials and processes and then moving onto various roles across the airframe organisation including Head of engineering for the A330neo outer wingbox and Trailing edge, A330 neo winglet and I was an airframe architect for single aisle developments. During my career I have developed extensive knowledge and experience of working with composite materials from the early concept to certification phases. I live in Bristol with my husband and 2 children.
About Vertical Aerospace :
Vertical Aerospace is pioneering electric aviation through its eVTOL aircraft the VX4, which is projected to be capable of transporting a pilot and up to four passengers, while producing minimal noise and zero operating emissions. Vertical has successfully undertaken piloted flight tests with the programme continuing over the coming months.