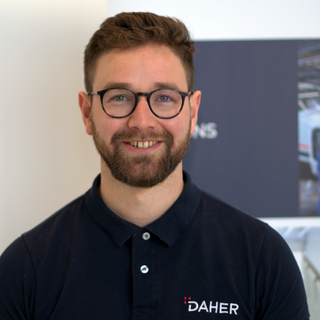 Alexandre LAMBERT
Research and Development Project Manager
,
DAHER AEROSPACE
France
Biography :
Alexandre holds a mechanical engineering diploma from Paris-Est university in France.
He is currently working as an R&D project manager at Daher Aerospace and managing various composite projects for aerospace wing and engine structure applications.
His main activities are to develop and mature thermoplastic technologies used to manufacture parts such as AFP, oven consolidation, direct stamping®, and welding.
About Daher :
As an aircraft manufacturer, manufacturer, manufacturing services provider and logistician, Daher achieved a revenue of 1.3 billion euros in 2022.
Backed by its family shareholding, Daher has been focused on innovation since its creation in 1863. With more than 10,500 employees and offices in 13 countries – mainly in Europe and North America – Daher designs and develops value-added solutions for its aeronautical and industrial customers and partners.