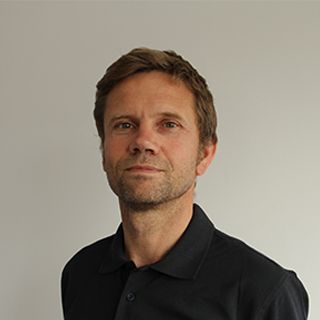 Alexandre HAMLYN
Chief Innovation Officer
,
Coriolis
France
Biography :
Automated manufacturing for mass production and low-cost materials - SAMPE JAPAN 2017
Composite automated layup for automotive structural application – SFIP SIA – June 2014
Recent advances in robotic automated deposition of different materials – Jistes – Kyoto 2012
Processing different materials with same fiber placement robot - Sampe - Seattle - May 2010
International symposium RTM&Infusion - PPE - Saint Avold - May 2011
Robotic fiber placement – IRT Technocampus - October 2009
Robotic filament winding and placement - Filament winding conference - Material - Bruxelles 1999
Career :
Mechanical engineer – Université de Belfort Montbeliard – (1997)
Entrepreneurship & Management Program – Ecole de Management de Lyon – (1998)
Founder of Coriolis Composites – (2001)
Chief Innovation Officer of Coriolis Group
Development of fiber placement technologies (more than 40 patented solutions)
About Coriolis Composites :
Coriolis Composites develops, makes and markets robotic cells for fiber placement using a standard robot enabling the laying of continuous or discontinuous fibers, in all directions and on complex geometrical surfaces.
Our objective is to develop and supply automated solutions for the manufacture of composite parts. The aim is to enhance mechanical performance thanks to low costs and an energy efficient, reliable technology that enables layup using a variety of composite materials.