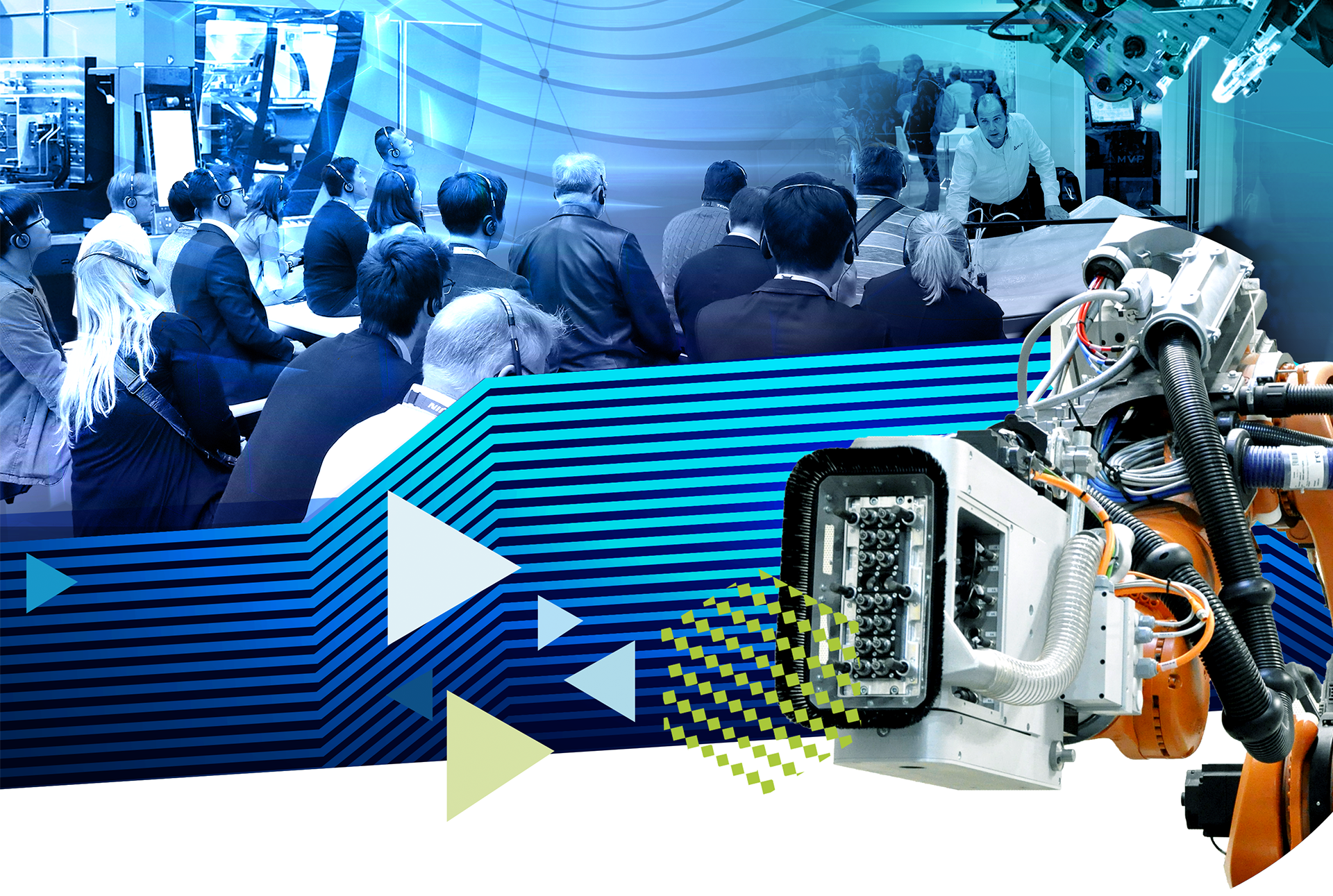 Live Demo Area
Explore the Future of Advanced Manufacturing.
Composites are produced from a very diverse range of processes and types of equipment. The Live Demonstration Area will focus on showcasing Composite parts manufacturing processes, with Experts from the Industry detailing the different steps required to manufacture parts in different processes.
Witness live demonstrations of groundbreaking technologies that are shaping the landscape of manufacturing across various industries. We look forward to welcoming you to an experience that will redefine your perception of what's possible in advanced manufacturing.
The Live Demo Area is supported by Aerovac- Composites One, Magnum Venus Products, and Thermwood. Each sponsor, as well as other exhibitors, will organise demonstrations during the three days of JEC World.
Aerovac, a brand owned by Composites One, is a leading provider of process materials essential to composite manufacturing in Aerospace, Wind Energy, Marine, Motorsports and more. Products are efficiently delivered from 44 distribution centers across North America via our exclusive fleet of privately owned trucks. Locations in the UK, Italy, France and South America combined with a network of authorized distributors ensure Aerovac products are readily available worldwide. Our team of over 100 technical product experts can help your business innovate utilizing industry leading technologies and products.

Magnum Venus Products (MVP) is a global manufacturer of fluid movement and production solutions for industrial applications in composites and adhesives markets. MVP collaborates with its customers to offer tailored production solutions to meter, mix, dispense, and apply materials. For over 80 years, MVP has been a leading equipment provider for the marine, infrastructure, pool and bath, oil and gas, transportation, aerospace, and wind industries.

Thermwood is a US based, multinational, diversified CNC machinery manufacturer that markets its products and services through representatives in 11 countries. Thermwood is the oldest manufacturer of highly flexible, 3 & 5 axis high-speed machining center known as CNC routers. Since 2016, Thermwood has also become the technology and market leader in large scale additive manufacturing of thermoplastic composite molds, tooling, patterns and parts with its line of LSAM machines that both print and trim on the same machine. Themwood has the broadest line of additive systems available in the market today. These are some of the largest and most capable additive manufacturing systems ever produced and are owned by major companies in the aerospace, marine, automotive and foundry industries as well as military, government and defense contractors, just to name a few areas.

If you are a registered Exhibitor at JEC World 2024 and want to organise a live demonstration at JEC World, please get in touch with us.