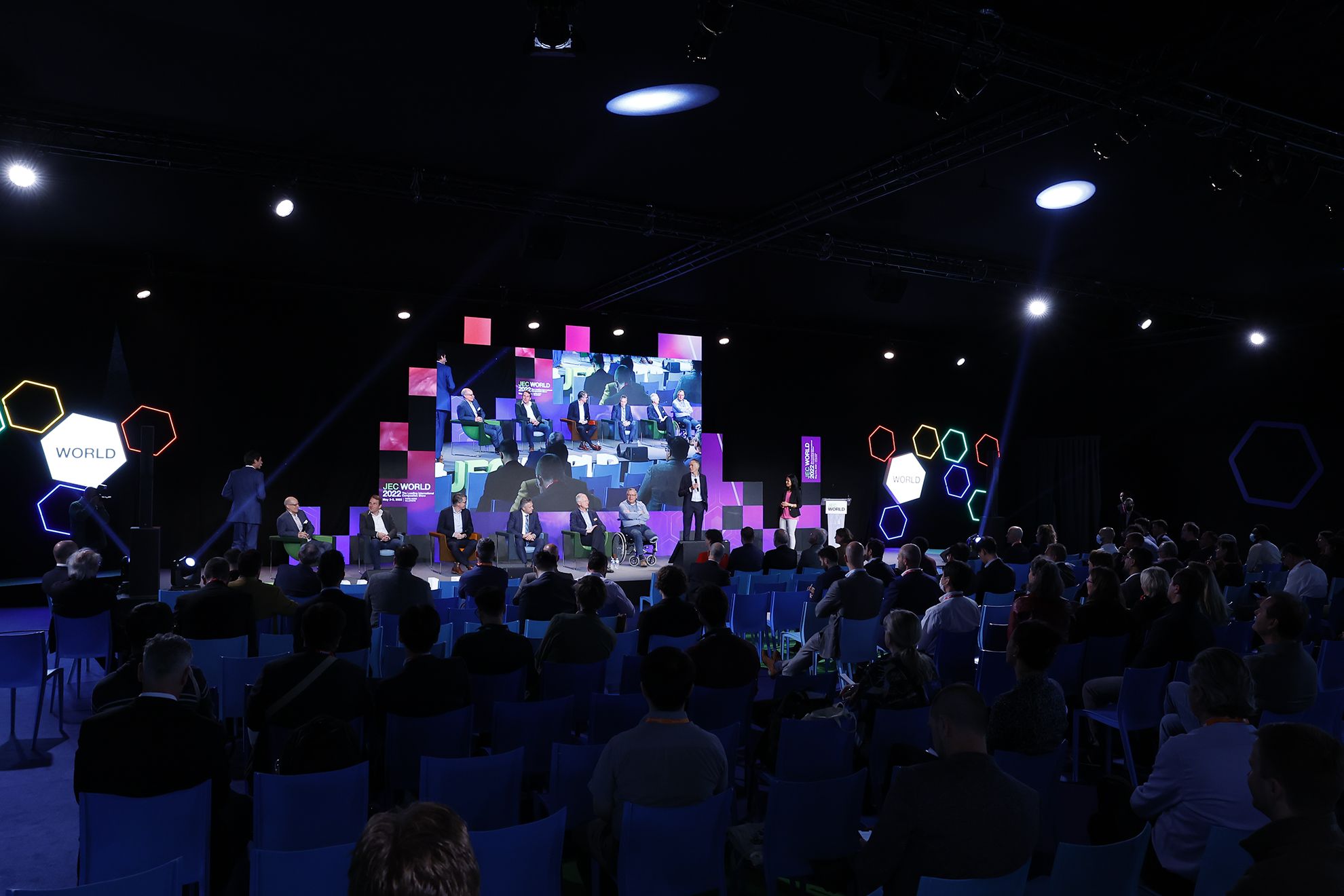 Exhibitors' Presentations & Products Showcase
Showcase of specific products, solutions, innovations and business cases
Composites Exchange sessions feature presentations from JEC clients & exhibitors, showcasing their success stories and the innovative products and solutions that have helped drive their businesses forward.
These sessions highlight the latest innovations and business cases, giving you a unique opportunity to see the full range of what the Composites Industry has to offer. This is a must-attend program for anyone looking to learn about the latest developments in the industry and discover new ways to drive growth and success for their own company.
Your search returned no results
10:00
Agora 6

25 mins

The Graphene Council, together with industry partners VIBRANTZ TECHNOLOGIES and COMPOSITES ONE have completed a study that compared the performance of 15 different types of graphene in a commonly used ...
10:30
Agora 6

25 mins
11:00
Agora 5

25 mins