Hybrid seating structure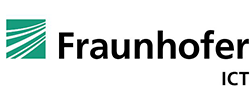 Partner(s): Alpex Technology GmbH, Austria - AMADE – UdG, Spain – Leitat, Spain
Aircraft hybrid seating structure designed and demonstrated under sustainability criteria, based on easy to recycle light weight composite material and produced with efficient automated processes.
Commercial aircraft seats consist of many materials and individual parts, mostly a mix of polymers and metals. Recycling is complex, only the easy-to-separate metal parts are recovered and the various plastic parts, e.g. seat cushions, armrests, etc. are incinerated or landfilled. The seats must be lightweight to increase the overall efficiency of the aircraft.
In order to meet these complex requirements, an aircraft seat series was developed based on the following sustainability criteria:
Ease of recycling using one polymer type for all polymer parts for which recycling process is available.

Reduction of number of seat components and weight through function-integrated lightweight design.

Effective production of the plastic components through processes suitable for series production

Elimination of toxic primers to improve the adhesion of metal inserts to the polymers
Following materials and processes were used:
Polyurethane (PU) was identified as the polymer type, as PU is available as a material for solid components, as foams and as adhesives. PU is already recycled on an industrial scale.

The use of carbon fibre-reinforced plastics, with in function integrated in design, which reduces the number of components of a seat. The specific placement of the fibres, the required load cases can be mapped.

The wet compression molding (WCM) process was selected production for the inner structure of the seat, as this process can be used to manufacture high-strength and very lightweight structures.

The sheet moulding compound (SMC) process was selected for the outer seat structure. The process can be used to produce high-strength components with Class A surfaces. A PU-based material was developed for the SMC process. The properties are improved by targeted local reinforcement.

Metal inserts for belt and leg fixation were coated with a nontoxic nano-porous adhesive layer by plasma polymerization, which builds up a chemical-mechanical adhesion to the PU.
Key benefits
Fuel Sustainable PU based light weight CFRP to reduce CO2 emissions and waste.

Radically reduction of numbers of seat parts for low maintenance.

Automated high volume production technologies (SMC/WCM) to reduce costs

Reduce the economic cost for carbon fiber aircraft seats

Carbon Fiber attractive design