BEV battery protection plate in composite design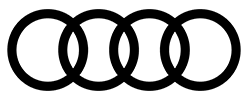 Partner(s): POLYTEC GROUP, Netherlands
Largest, innovative, sustainable BEV underride guard in thermoplastic sandwich lightweight design with highly efficient one-shot manufacturability for the new Audi Q8 e-tron.
The component described is the largest, innovative, sustainable thermoplastic GF/PP composite BEV underride guard manufactured in a novel one-shot process. The innovative composite part is characterized by its mechanically extremely robust light-weight sandwich design as well as its large dimensions of about 2100 mm x 1400 mm and a total weight of app. 23 kg, of which about 13 kg are UD-tape.
The Audi e-tron entered the market some years ago with an aluminum design which has been substituted for the new Q8 e-tron into the presented novel composite design. The underride guard as a part itself is vital for the battery protection since its shielding the battery from any damage coming from below the car. Consequently, it is designed for extraordinary mechanical performance in terms of robustness as well as stiffness.
For the first time, this part is industrialized in a thermoplastic sandwich design, taking full advantage of the potential of thermoplastic composites in terms of highly efficient and automated processing resulting in short cycle times enabling large-scale production. The sandwich design consists of two layers of thermoplastic GF/PP- UD tapes in combination with GF-PP LFT-D. Due to the large size of the component, production using injection molding is technically not feasible, thus a novel one-shot process had to be developed. This process allows for high part complexity and efficient processing as it is desired for automotive applications.
The part is characterized by maximized efficiency in terms of composite utilization, since the mechanically robust sandwich with UD-tapes can be found only in the middle area of the part right below the sensitive parts of the battery box, whereas the edge region of the part is realized using LFT-D only resulting in a net- shape design. The overall design is an excellent trade-off in terms of lightweight potential, design suitability for cost-efficient high-volume production, mechanical robustness and sustainability.
Key benefits
High light-weight potential for BEV underride guards, replacing Al-design
Significant reduction of CO2-footprint compared to aluminum design
Novel press-process for high-volume production of complex sandwich parts
Design for recycling