Serial Use of Hemp For Small Parts In Boating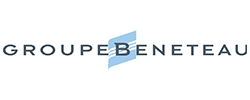 Partners(s): Chomarat, France
Development and integration of a glass-hemp complex in the industrial production of composite parts in closed mold process for boatbuilding applications.
Many publications have been presented on the integration of natural fiber in boating. These demonstrators shed light on the technical feasibility of composite parts. But in boat industry activities, to date, there is no mass production integrating natural fibres. The BENETEAU Group manufactures more than 30,000 composite parts per year to equip its boat decks. These cover parts must meet different expectations in use : impact resistance, rigidity, surface appearance, resistance to hydrolysis. The manufacturing processes used are low-pressure injection and infusion with reusable or disposable vacuum bags. The classic reinforcements used are glass mat combined with a non-woven thermoplastic and a continuous oriented fibre reinforcement. The BENETEAU Group's aim is to use fibers with a reduced carbon impact to make its small parts. The choice was made to use hemp fibres because of their low environmental impact, the regional cultivation of the fiber and its availability on the market. For this purpose, Groupe BENETEAU approached CHOMARAT, which has historical know-how in the development of fiber reinforcements.
Chomarat has developed a complex combining hemp and glass called TER2A MAT. The challenge was to optimize the stictching of the complex to provide a reinforcement with controlled deformation and regular surface homogeneity. These parameters were essential to adapt to the infusion process used by Beneteau. The solution developed by CHOMARAT allows a compromise between the industrial constraints of the small parts production process and customer expectations, all within a sustainable development framework.
Key benefits
Small parts in boat industry.
Sustainability Improvement
Serial production marine with Hemp fibers
Development of local industry