Opticore Design Platform for Blade Lightweighting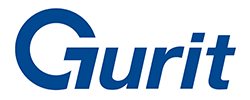 OptiCore is a software enabling more efficient core kits for wind blades - considering mechanical properties, geometrical fit, blade weight, resin uptake, manufacturing cost, health, permeability.
Thanks to this new OptiCore software solution, product design parameters can be considered simultaneously. Design parameters are often interdependent and impact each other. The software mitigates this complexity by considering these interdependencies reliably and quickly. Speed matters as Original Equipment Manufacturers (OEMs) of wind turbine blades require the time-to-market to be reduced, due to the high capital expenditures associated with increasingly larger turbines, and the complexity and speed of present innovation and design of new generation blades. Innovation is paramount to further improve the Levelised Cost of Energy (LCoE) of wind turbines. The software combined with improved processing power allow the integration of end-users' design parameters and constraints into solutions that were previously inconceivable to be identified with an unprecedented speed.
The OptiCore software provides significantly better understanding of the complexity of how core materials' mechanical and flow properties are affected by grooves/channels in the core material. This work addresses the geometrical aspects of designing a core kit, from receiving the customer input geometries, to generating flattened outlines and metadata in-line with in-house CAD systems. The tool presented is unique as it encompasses an optimisation loop that automatically groups areas with similar geometrical features, assigns and assesses multiple kit patterns with respect to the local geometry, and identifies the final kit design that minimises the core resin uptake or cost within the constraints applied.
Whether the target is to achieve the simplest core kit, the lightest overall core kit or a cost-effective solution, the OptiCore platform provides an innovative and fast way to address these challenges, especially as longer blades and the trend towards offshore turbines multiply the importance of shorter production cycles and lightweight materials during production and use phase of the blades.
Key benefits
Reduced cost of wind energy
Faster product development time
Explore multiple designs quickly
Improved wind blade mechanical properties
Cost and weight saving