Modular Suitcase Made from rCFRP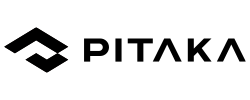 Partners(s): a-Motion Advanced Materials & Technology Co. Ltd., China - Expliseat, France – Roctool, France
Application of rCFRP and of Natural flax fibers with Roctool TP technology;Recycle & Reusing from Expliseat;Modular design makes it possible to recyle the composite parts from the products.
Innovation is based on dual axis:
New Materials: Develop a variety of materials which accommodate one unique goal which is sturdy and yet a lightweight product. Each design line is using some recycled materials from different industries to show and demonstrate that recycled composite materials can be used to manufacture premium products.

Natural Line: Linen thermoplastic using sandwich structure with old fabric
Tech Line: Sandwich structure using premium woven material outside and high-end material from aircraft industry waste.
Circular Line: Full chopped fiber from material manufacturer waste. These wide varieties of materials could only be processed with the unique Roctool Technology. The technology enables to shape the form without deteriorating the material and yet keeping short cycle times to minimize energy consumption and maximize productivity.

Modular Design: We achieve the recyclability of this application. Our most important strategic goal for innovation is to achieve product recyclability. Our approach is, through luggage modular components that can be individually disassembled for recycling; any consumer can easily disassemble their suitcase & recycle the composites. With this design, we can encourage the end-users to take real action to reduce waste and protect the environment.
Key benefits
Modular design and easy repair
Composites' sustainability in leisure industry
Highly customized
Lightweighted, durable and greener
Fashionable travel