Integrally Stiffened TP Primary Structure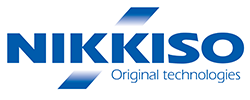 Partner(s): A&P Technology, United States - Solvay Japan, Japan
Development of a high-rate molding process using aerospace qualified thermoplastic materials for parts with complex geometries enabling the replacement of heavier metallic components with composites.
Nikkiso, Solvay and A&P have been working in partnership during the last two years to address industry needs for high rate, sustainable, complex geometry components targeting primary and secondary structures for aerospace and AAM (Advanced Air Mobility) market for small to mid-size applications. This innovation consists of the development of Nikkiso's design of the integrated stiffening component allowing a one-shot processing technology which eliminates multiple fabrication processes. Total process time is reduced from 7 hours to 1 hour.
Historically, stiffened thermoplastic components have been either fabricated using discontinuous fiber molding compound for its drape-ability or attaching a stiffening member to the skin component through secondary processes. This integrated stiffened thermoplastic demonstrator adds the benefit of using continuous fiber for aerospace performance while maintaining its highly drape- able functionality. This component takes advantage of Solvay's APC prepreg and A&P's +/-45° braided fabric. Nikkiso uses 5 plies of the +/-45° braided slit tape fabric in a one shot compression moldingprocess. No trimming is required so part processing is rapid. Nikkiso's compression molding process is a truly sustainable solution for structural parts: - Release films are not required to process the part, reducing time, material usage and waste -The part is made using 5 plies of exact width material reducing material waste.
The unique combination of design, material and process technology are key enablers for the rate, performance, cost and sustainability targets:
Reduced total nominal cycle time from 7 hours to 1 hours,
Adoption of thermoplastic composite material for recyclability,
Elimination of secondary fabrication (Eliminate bonding of stiffener to skin),
Part cost reduction due to increased throughput and reduced asset utilization per part.
Key benefits
Unique design as integrated stiffened panels made with continuous fiber.
A&P's ability to tailor the material width/real weight eliminates material waste.
Solvay's sustainable thermoplastic tape allows ease of processing and reforming.
High quality one-shot fabrication without large trim and auxiliary materials
Highly drapable with aerospace performance.