Composite High-Speed Railway Car body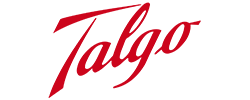 Partners(s): Aernnova, Spain – FIDAMC, Spain, TECNALIA, Spain
The development is a hybrid composite car body structure for Very High-Speed train made of CFRP composite and Aluminum with a 25% weight reduction. The demonstrator is a whole carbody of an intermediate coach of Talgo 350 at TRL 6/7 1:1 scale.
Talgo 350 is a High-Speed Train running in Spain from 15 years ago and a variation of it, Talgo HHR, is running in Saudi Arabia from five years ago. The main dimensions of the carbody are: - Length: 12.140 mm. - Width: 2.942 mm. - Height: 3.055 mm. - Wheelbase: 13.140 mm.
The carbody is divided in two main parts that are integrated at the end of the assembly process:
End walls, made on aluminium
CFRP main tube (roof, lateral panels, and floor/main frame) made using monolithic, sandwich and pultrusion profiles.
The technologies used to manufacture the composite components (apart from pultrusion profiles) are based on hand and semiautomic lay-up CFRP semi-prepreg compliant with the Fire-Smoke-Toxicity standards for the railway, EN 45545-2. In this way, we are removing completely the use of welding on steel and/or aluminum in the manufacturing of the main tube. Additionaly, the component is joint using gluing and riveting, also completely new for this type of primary structures in railways. During design and manufacturing not only structural criteria have been taken into account, i.e., EMC or conductivity criteria have been implemented in the carbody using metallic mesh and earthing system, so the carbody is 100% functional for the railway environment.
The main goal achieved is the 25% weight reduction that means near 1 ton per axle less has been saved. This innovation brings the possibility to increase dramatically the capacity of our trains and reduce energy consumption.
Key benefits
Increase of capacity due to weight reductions
Decrease of energy consumption
Simplified assembly process