CFRP Cable-Net Glass Façade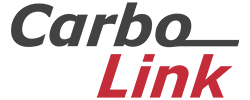 Partner(s): seele, Germany
An innovative and novel CFRP cable-net structure for glass façades providing maximum transparency with no visible supporting structure, enabling a clear design language for building envelopes.
The CFRP cable-net innovation is an evolution of seele's steel glass design façades integrated into some of the world's most recognisable architecture. Combining seele's innovative glass panels and engineering experience with Carbo-Link's CFRP tension members has led to a new structural solution for large-scale glass façades. A cable-net glass façade is a pretensioned network of orthogonal loaded cables that impose a façades load into the main building structure. Various nodes that support the glass panels and hold them together are attached to the horizontal and vertical cable-net structure. Until recently, the cables were steel with the primary net structure formed externally behind the glass façade and attached mechanically with bolted disks.
With this innovation, CFRP tension members replace the traditional steel cable network. The cable-net consists of pultruded CFRP slats (60% volume fraction/ 145GPa modulus of elasticity) bonded into a resin/metallic cone engineered to carry the required tensile load whilst conforming to the superstructure interface and enabling the introduction of load for pre-tensioning. The CFRP cable cross- sections derive from the pretension load requirements and maximum cable forces, together with optimum integration with the glass panels. Subsequently, a rectangular cross-section was selected to enable a larger surface area for bonding the nodes combined with reduced gap widths between the glass panes.
The required cross-sectional area of the tension member was standardised, ensuring economic production and reduced overall project cost. The joints between the glass panes are filled with black silicone, encasing the CFRP tension members to protect the structural component further and complete the seamless aesthetic whilst transmitting variable loads into the structure and glass panes. In the case of singular panel damage, the silicone joint can be removed, and new glass panels inserted without damaging the CFRP elements.
Key benefits
High tensile strength capacity = increasing ability to carry structural load
Super lightweight = less superstructure demand at more extensive project scale
No relaxation over lifespan = high level of pretension maintained over the life
No service demands = increased active lifespan, reduced cost of ownership
Small cross-section = hidden structural components for increased transparency