Ai-Powered, Cloud-Based Real-Time Process Control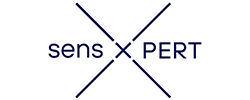 NETZSCH Process Intelligence GmbH (Germany)
Partners(s): CARBON REVOLUTION LTD. , AUSTRALIA - German Aerospace Center and the CosiMo Project, Germany - NETZSCH Group, Germany - Schwarz Plastic Solutions GmbH, Germany
sensXPERT is an end-to-end, integrated equipment as a service solution for the plastics manufacturing industry solving challenges around consistent process stability while ensuring cost efficiency.
Dielectric sensors are the heart of the system, favorably positioned at or close to the main gate, while the second one sits best at the end of the flow—regardless of part size. Data collected by the sensors are transferred to the sensXPERT edge device, which is placed machine near. The edge device acts as an industrial PC with the main task of evaluating and communicating the data received to the Cloud via secured servers maintained by Amazon Web Services. Besides the immense measurement hardware know-how incorporated in the sensors and the edge device, the sensXPERT technology excels in its mathematical and physical/chemical models of material behavior and machine learning algorithms that constantly scan incoming data for patterns and deviations in the background. The algorithms translate the raw sensor data into predictive quality criteria, feeding them back to technicians, monitoring a given machine and process via a web app.
An additional layer of machine learning algorithms supports the system parsing the process parameters and sensor data flowing in from customer molds in manufacturing facilities worldwide, displaying the process outputs and operating conditions using data science. Over time, the amount of data created enables predictive analytics to kick in, thus promising unseen process stability.
In more depth, algorithms note data set deviations; correspondence starts with the local edge device, which alerts the workers that monitor the process. The machine learning models running in the background experience consistent retraining when patterns change, ensuring the process's performance.
Key benefits
Real-time process cycle optimization
In-mold process control
Full tracking/traceability for every part produced
Up to 50 % scrap reduction & 23 % energy cost savings
Optimized use of human-based resources