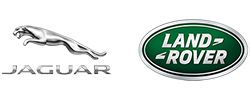 TUCANA
JAGUAR LAND ROVER LIMITED, (UK)
Partner(s) : Broetje Automation UK Ltd, UK- CCP Gransden ltd, UK - EXPERT TOOLING & AUTOMATION LIMITED, UK - TORAY INTERNATIONAL U.K. LIMITED, UK - University of Warwick, UK - CFMS LIMITED, UK
Key Benefits:
OOA, one-shot infusion

Automated process

Parts integration, no fasteners

Portable, low-cost

Energy-saver, lightweight
TUCANA is an enabler for future Battery Electric Vehicles (BEVs) demonstrated by redesign of the whole rear body structure of a Jaguar I-Pace.
Unlike traditional fabric-based manufacture using RTM or Autoclave technology which are not viable for a high volume (40,000+ unit per annum) cycle time nor a business case point of view, TUCANA focused on optimising the use of material and maximising the MPa/kg. To achieve this the topology optimisation helped define the major load-path hence creating the skeleton of the structure where fast-cure continuous carbon or glass fibre UD (Uni Directional) were laid. To put flesh around this skeleton and connect the UD together CF-SMC (Carbon Fibre Sheet Moulding Compound) and GF-SMC (Glass Fibre Sheet Moulding Compound) were used for the low cost, fast cycle time and high design freedom capable of achieving complex 3D shapes and convoluted design features not (easily) achievable with traditional fabric. Combining UD and SMC in the same component was a manufacturing challenge especially in term of UD position retention, UD to SMC adhesion or warpage management but the foremost technical challenge the TUCANA team had to face was the compliance of the multi-material structure with the traditional paint process with temperatures up to 200°C. Tailored materials, specific moulding parameter and proprietary modelling method were key to success.