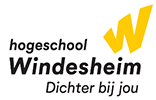 STRUCTURAL RE-USE OF THERMOSET COMPOSITES
Windesheim, (Netherlands)
Key Benefits:
Circular solution for End-of-Life thermoset composites.

Solution for End-of-Life windmill rotor blades and composite boat hulls.

Alternative for tropical hard wood used in infrastructural applications.

Makes thermoset composites circular.

Gives a good business case for the industry.
The innovative methodology of structural re-use of thermoset composites enables End-of-Life thermoset composites to be re-used in new products. It is a circular solution for these materials.
In the methodology of structureal re-use of thermoset composites the End-of-Life products are machined into smaller parts like strips or flakes. These smaller parts serve as reinforcing elements for new products. Some virgin resin and reinforcement has to be added but the new product is entirely made of thermoset composite components and can be re-used with the same method again when it is End-of-Life or End-of-Use.
Therefore the methodology is a circular solution for the thermoset composite products like windmill rotorblades or composite boat hulls. Even when recyclable thermoset composite products are developed in future there still is a legacy of at least 25 years of traditional thermoset composite products that has to be dealt with in a circular manner. The innovative methodology enables this circular solution.