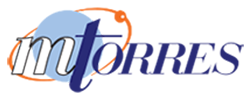 INNOVATIVE INFUSION AIRFRAME MANUFACTURING SYSTEM
MTorres Disenos Industriales S.A.U., (Spain)
Partner(s) : Airbus Defense and Space, Spain
Key Benefits:
OOA, one-shot infusion

Automated process

Parts integration, no fasteners

Portable, low-cost

Energy-saver, lightweight
MTorres has implemented and tested an innovative airframe manufacturing system for Airbus. The main objective of the IIAMS project (Innovative Infusion Airframe Manufacturing System) Cleansky 2, is the development of an innovative pilot system to manufacture an integrated composite wing box structure. Airbus has designed the component. MTorres has been responsible for the design and manufacturing of the equipment and the demonstration parts.
Wing box is manufactured by OOA infusion. Structural elements use MTORRES AFP for narrow dry fiber. 3D layup was used for the skin, and 2D layup plus hotforming for the rest of elements.
Key features are:
Out Of Autoclave process, LRI (Liquid Resin Infusion)
Narrow dry tape AFP (lower scrap, optimization, steering)
Highest level of integration (skin, stringers, spars and stiffeners are infused in one-shot)
Lightweight tooling (energy saving and no overhead cranes)
Portable system (transported in standard trucks and easily installed)
Automation technologies integration (ACTI, Automated Center for Thermoinfusion) includes hotforming, infusion and curing, and non-contact flow and curing sensors.
Industry 4.0 technologies integration (AR, Augmented Reality, used for training and production)
Manufacturing of the portable production equipment for LH/RH, transportation to Airbus site, fast setup and manufacturing of 2 full-scale dummy parts and aeronautical grade material demonstrators, have been successfully achieved. Parts show an extremely high degree of integration, which includes skin, stringers, front and rear spars, and their stiffeners, everything infused one-shot but keeping the same tolerances that can be achieved in standard assembly jigs. One-shot infusion avoids mechanical joints, decreases weight and increases robustness.
MTorres dry tape, ½" UD 300 gsm (TorresTape®), has been used in the demonstration parts with excellent results, both in process and mechanical properties and speeding all the process setup steps.