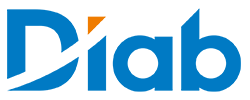 100% THERMOPLASTIC PANEL FOR CABIN INTERIORS
Diab, (Sweden)
Partner(s) : Rescoll - France, AkzoNobel - Netherlands, Roctool SA, France
Key Benefits:
Recyclable panel

Significant production time savings

Weight and global costs savings

REACH regulatory compliance (no phenolic)

One step process
Diab has developed a 100% thermoplastic and recyclable sandwich panel for Aerospace cabin interior able to answer the current challenges (sustainability, REACH compliance, production rate increase,…).
The 100% thermoplastic (TP) sandwich panel developed is made of TP skins and a Diab Divinycell TP foam core. The TP skins can be directly welded on the foam core without the use of an adhesive film.
All the materials used in this development are already qualified at various Aerospace OEMs and used in serial production today. Thus, this development is a concrete short-term solution for Aerospace cabin interiors.
Since the innovation is focusing on cabin interiors applications, the development has been done with PC & PEI matrix for the TP skins and 7781 glass fibers fabric for the reinforcement (satin 8, 300g/m² dry, commonly used in this environment).
The skins and the core can be assembled using the typical manufacturing process (vacuum bag and oven, press moulding, autoclave). The best option is probably press moulding since we have demonstrated it is possible to thermoform the sandwich panel (ie. thermoform the skins and the foam core) at the same time than welding skins and core together in a one step process.
The most critical requirements in Cabin interior are the FST and Heat Release and the thermoplastic panel developed satisfies all these tests with a pretty good safety margin available for the painting of decorative laminate. Regarding the mechanical properties, the TP matrix selected for the skins are stronger than the typical phenolic prepregs currently used while the reinforcements are the same. And skins-core adhesion with the TP skins is 30% to 80% higher (depending on the process parameter used) than with the typical phenolic prepregs.
Furthermore, the final TP sandwich panel is 8% to 10% lighter than the current typical phenolic-honeycomb panel commonly used in Cabin Interior. Because of the very good fire properties of the TP panel developed, the first target applications have been cabin interior. But this panel has advantages that are also compliant with the Aerospace applications out of the cabin. That will be investigated in 2022.